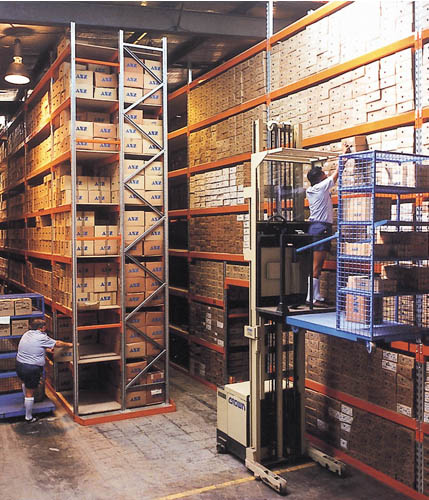 Premium Quality Commercial Storage Solutions
As your business becomes more successful and grows, the need for equipment and resources in your office space also grows. A single under-the-desk filing cabinet must be replaced with three or four large units, the small desktop printer must be replaced with a large multifunction device, and the all stock that used to fit in one cupboard now needs its own warehouse. Below you'll find four commercial storage solution tips for your office that will ultimately increase productivity and reduce costs. These solutions can be implemented in your workspace, in your warehouse or even in your offsite storage facility.
1) Buy Business-Grade Solutions
Firstly, it's time to stop using consumer-grade storage solutions. Shelving and filing systems from lifestyle retailers are fine for home and small businesses, but they aren't designed for use by large businesses. They simply won't stand the test of time. You might need to invest more to install a business-grade solution, but it will last a lot longer and ultimately save you money.
2) Invest in Space
Businesses need to consider their floorspace as an investment and make the hard calls necessary to capitalise on that investment. If your office is cluttered and reducing productivity, it is time to invest in more space. You can either chose to relocate the entire office or establish a second office. Offsite storage facilities such as Fort Knox Storage are a great option for businesses that don't want to make a drastic change, whether that involves disposing of items or upgrading on office size. At the end of the day, you will have to spend some money to gain more space, but productivity in the office is likely to increase, which will make the investment worthwhile.
3) Pallet Racking
Pallet racking systems are designed for the mass storage of goods and stock on pallets. A pallet racking system has a number of horizontal rows and multiple levels, forklifts are an integral part of the solution. Large companies favour pallet racking systems as stock on pallets can be stored at a higher density, saving money on warehouse space.
4) Binning Systems
Binning and small parts storage systems are used extensively in warehouses, offices and back of store environments.
Contact Elbowroom
Pallet racking and binning systems are just a few of the office storage solutions you could use in your office, warehouse or storage shed to increase space, improve productivity and reduce costs. Get in touch with the Elbowroom team today for help!