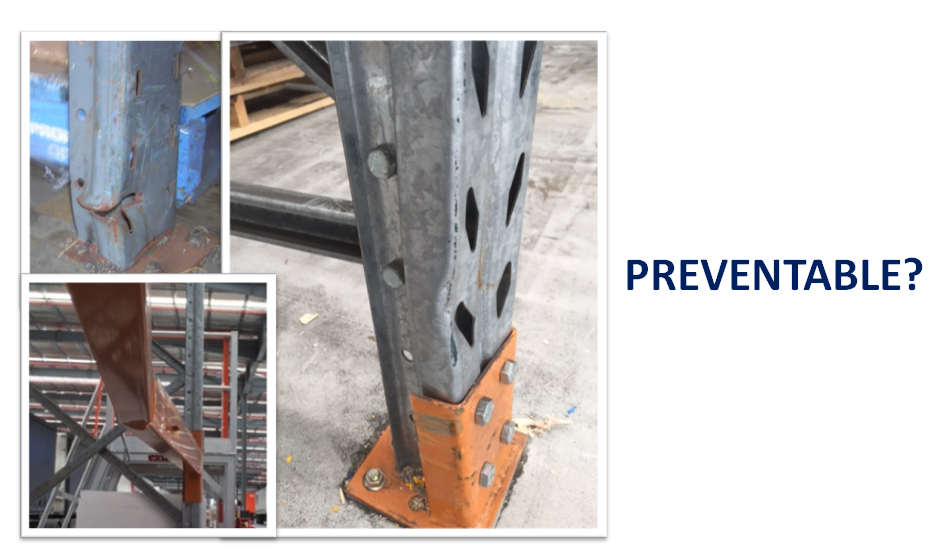 THE REAL COSTS OF RACK DAMAGE
It's not just the cost of repair, also included are those most annoying and costly interruptions to operations.
Do you want to know what the real costs are?  – If YES, then take a look at this quick and simple rundown, illustrating the usual and familiar cost elements.  Just add your best guess to the costs that you agree with.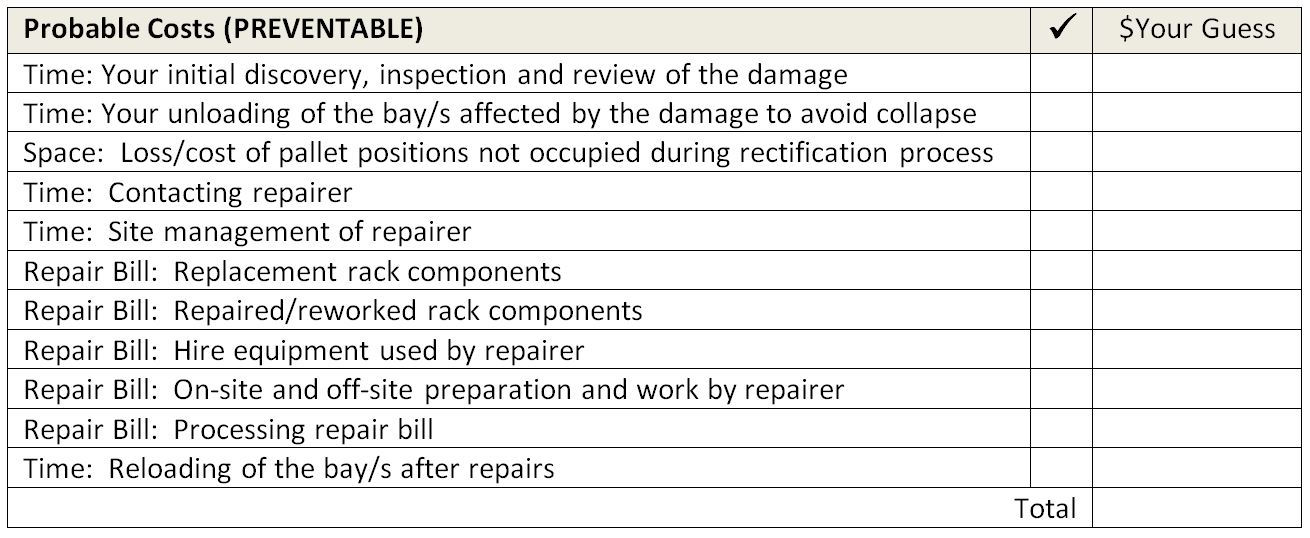 Now add…

A SENSIBLE ALTERNATIVE TO ABOVE
Including rack protection to your new racking installation or upgrading rack protection to your existing installation delivers real benefits in reducing if not eliminating the PREVENTABLE costs created by rack damage.  Here are some of the rack protection products that may suit your operations.

Call Elbowroom now for a free assessment and advice on what products can benefit your operations and assist in prevention, if not elimination, of rack damage.  We guarantee your costs to protect your racks and reduce damage and reduce the real costs caused by damage will be $NOT MUCH.
1800 810 331
Mark Althaus
Elbowroom (Aust) Pty Ltd
1800 810 331
See more on Safety and Protection Solutions
Click here to see what rack protection is available at discounted prices in our online shop NOW!