Pallet Racking Installation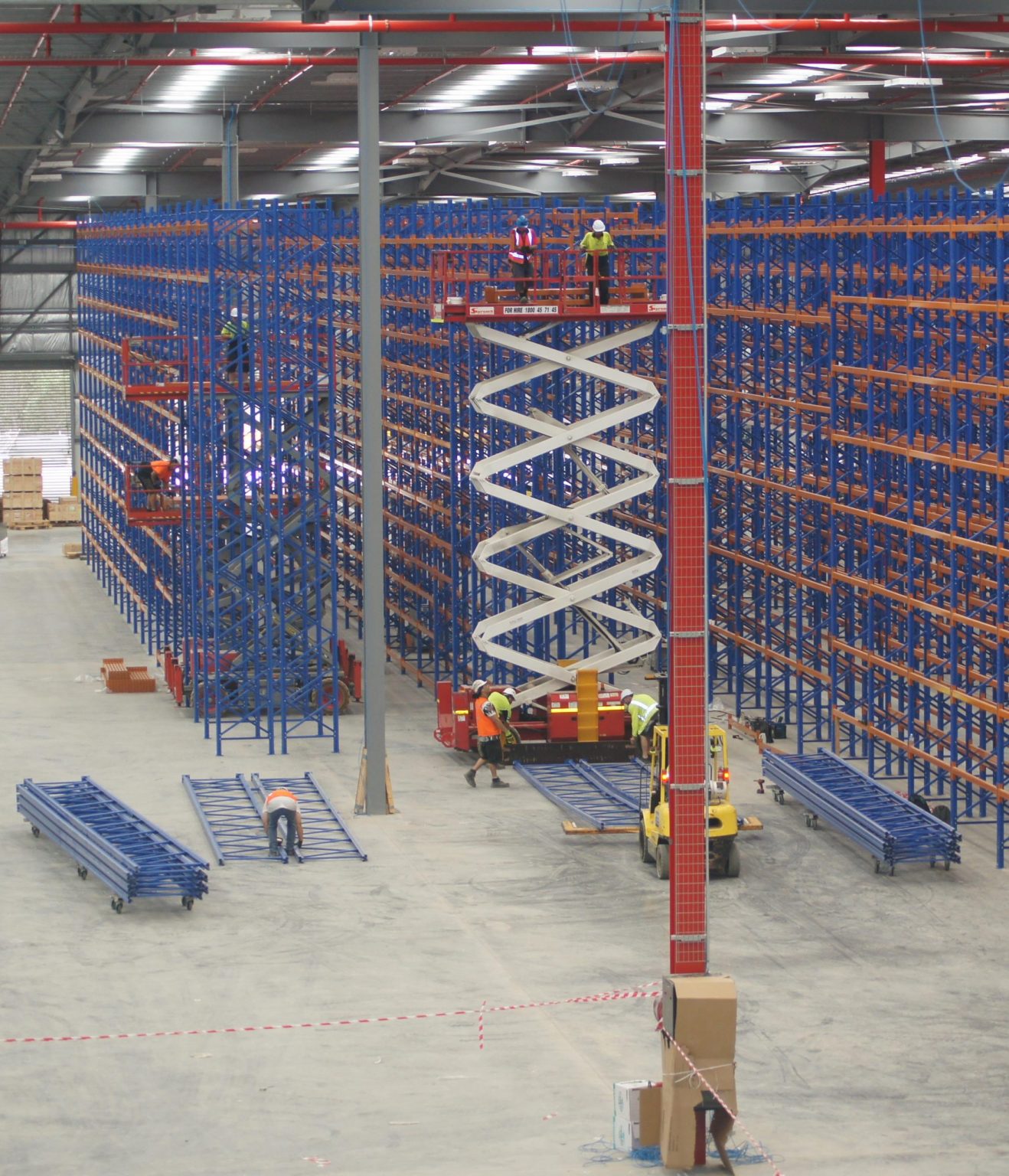 Pallet Racking Installation
Who are you going to call when it comes to professional pallet racking installation, relocating or servicing your racking system?
The outcome if you call the wrong rack installer (often the cheapest), is highly likely to be the wrong outcome.
Why not run a few prudent checks before you allow installation work to occur under your watch?
QBCC Licensed?  This is a legislated requirement before installing Pallet Racking in Queensland;
Adequate Public Liability Insurance cover?  Your property, your landlord's property, your neighbour's property and all persons who may come in contact with installers are covered by our Public Liability Insurance.
Contract Works Insurance?  Our tools, our plant, our equipment is all covered by our own Contract Works Insurance while it is on your site.  Without this insurance, you could be responsible for covering any loss of your selected installer's equipment.
Professional Indemnity Insurance?  When dealing with Elbowroom, you are comprehensively covered by our extensive knowledge base and expertise when offering our advice.  You are additionally covered by our Professional Indemnity Insurance.
Elbowroom maintains extensive and current Workers Compensation and Superannuation coverage on all employees.  In some cases the "Principal" (that's you) can be held responsible for non-payment of entitlements to contractors' employees.
Once you have covered off on the above ESSENTIALS, perhaps you should consider… What are the outcomes you are looking for?  Elbowroom's pallet racking installation team is without doubt the largest and most reliable racking installation team in Australia.  Dedicated in-house, yet independent, HR, OH&S and Operations managers ensure the people we place on your site…
are trained and competent to perform the task assigned them;
operate only tested and tagged equipment and tools;
are appropriately Licensed, Accredited and Ticketed on the equipment they operate;
function their tasks using Safe Work Method Statements;
assemble and fabricate to manufacturer's tolerances or highest industry standard, whichever the more rigorous;
will seek advice or assistance if required from trusted engineers, senior staff and experts should they be in doubt;
will conduct themselves in the safest, most informative and most professional manner at all times.
Elbowroom covers you in every respect whilst engaged by you.  We guarantee.. You actually can trust us!
All warehouse and workplace installations of Racking, Shelving, Compactus and Storage Systems. All brands, including Colby; Brownbuilt; Dexion; Schaefer; APC; Stow; Acrow; Spacerack; Macrack and many others.
Take a look at Elbowroom's full capability statement here: Elbowroom Capability Statement
For more information on pallet racking installation and to view exciting new career opportunities visit our sister company's website at www.correctinstalls.com.au