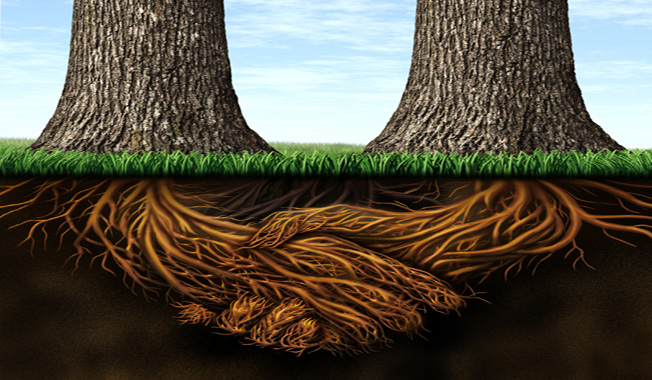 Just like the need for growth is to trees, growth must also occur in business.  The alternatives are either stagnation or regression, where the former will undoubtedly lead to the latter and eventual death of the business.  Like with the tree, it's either growth or the end is on the way.
In running a successful business, the business owner must plan and achieve growth.  But hey, is there any real challenge in starting a business with a plan of growth?  No – I don't think so.  Is there any real challenge in achieving growth in the early years?  No – most of those who have a passion and are prepared to work hard will often have early success.  In fact lots of fresh entrepreneurs have become overnight successes to the point of being revered by their peers, their competitors and their families.  The down side is that far more often than not, they come crashing down.  What a horrible story it is for all concerned.
What causes this horrible end?  Perhaps it was a little to do with the foundations?  Looking at the tree example again – a tall tree, heavy with wood, will likely topple in the first big wind if it's inadequately rooted in poor or loose soil.  The tree does not choose its foundations, but all good business owners do.  A good business which seeks to root itself to other ethical, stable, competitive, proven and safe businesses will enjoy a substantial boost to their probability of success.  The benefits of such relationships are many, but one of the most beneficial is that your trusted associates want to see you succeed.
It is our earnest goal to do everything in our power to assist our customers with their long term business success by ensuring their first storage system is planned for the future growth of their business.
Why shouldn't your success be our goal?  Your continued success with us playing our part in the planning and future-proofing of your business can only lead to our goal in remaining as your storage system provider into the future.  So, if it works for you, it works for us – and vice versa.
We love working with new business and new ventures, and today we enjoy being a trusted supplier and provider to many successful, ever-growing businesses.  We understand and offer to apply the foundation principles.  Let us get to know each other and continue our growth together.
Get started by downloading a Warehouse Growth Road Map and why not contact us now so we can help you with planning your future storage system?