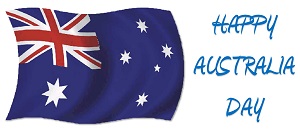 G'day.  I love being Australian and I reckon its Australians that make our country as great as it is.  Australians are truly more fortunate – on mass – than any other peoples in this world.
We can all find the down side to our experiences in this country and how we may see our country's failings from time to time.  But in general, Australians are good at rising to the challenges presented to us, and indeed to the challenges we put to ourselves.  Just look at the Australian position and reputation in world sports.
In recent years, our Australian manufacturing industries have diminished considerably, going off-shore in some cases and out-of-business in other cases.  Some may never return due to losing the skills of their workers.  But some have taken up the challenge to ensure their core manufacturing remains in Australia, investing in better methods and equipment to ensure competitiveness.  Moreover, many of those real Australian manufacturing businesses who have risen to the challenge have been supported by real Australians when making their purchasing decisions.
How about this Australia Day, we Australians make a decision to favour other Australians, their jobs and the jobs and life styles of their children and grandchildren by favouring genuine Australian manufacturing and produce, when making our choices.
Aussie Aussie Aussie
Ooroo,
Mark Althaus