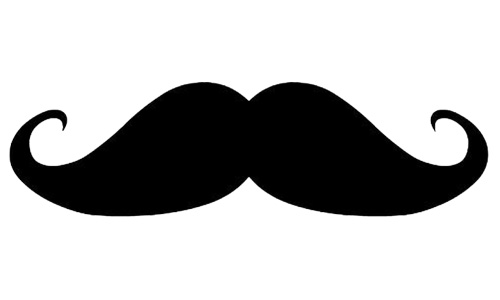 If history has taught us anything, surely it's "always bet on the dude with the moustache."
No matter the significance (Darwin) or frivolity (Magnum) of the Mo-owner, or their impact on our lives; when one man alone has made a difference, you can bet your last Melbourne Cup dollar it was the quiet, smoldering, mustachioed gentleman in the corner.
So, if countless Mo sporting mavericks have changed the face of our world over the years – imagine the difference a whole tribe of hairy faced brethren can make together?!
We're proud to be rocking the Mo's again this year and appreciate all signs of solidarity and support – head to our Team Page to see which of our Elbowroom Bro's are getting involved and how you can too. There's heaps of information and links there too for you to find out more about the fun and inspiring events that are happening right around the world.
It's easy to get lost in Mo' Fever at this time of year, but it's even easier to get excited about the awesome difference that we're making in so many people's lives by supporting Movember. To date, over AU$300million of vital funds have been raised to support health issues like prostate cancer and male mental health – the two most significant for Australian men.
So help a brother out, head to our Team Page and give what you can today.
Cheers,
Team Elbowroom