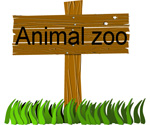 Congratulations to Damien Eadie
Congratulations to Damien Eadie of Lion Co for his winning entry in Elbowroom's inaugural RackMan Joke challenge.
Damien will receive Two × Gold Class Cinema Tickets  for his entry.  But even better, as Damien's answer "Shih Tzu " was correct, a donation of $50 will be made by RackMan to Damien's approved charity of choice.
Elbowroom was referred to Damien some time back by one of his colleagues at Lion Co.   Lion Co is a beverage and food company that operates in Australia and New Zealand and produces and markets a range of milk beverages, juices, beer, wine, RTDs and spirits
Elbowroom has assisted Damien with his warehouse storage needs including relocation, safety inspections, new racks and rack repairs over recent times.
Below is Historical
"I recently visited a Zoo which had no animals except for a single DOG. It was a ____ ___"
Game Entry Details, Terms and Conditions – Rackman's Joke Challenge closing 30th September 2014
Elbowroom Game #: 20140930
Game & Prize Details
The game prize offered to the winner of the above game is Two × Gold Class Cinema Tickets to any of the Gold Class cinema locations as listed on website www.eventcinemas.com.au/PremiumCinema/Goldclass/GoldClassLocations
Rackman's challenge is for the entrant to nominate their choice of a single punchline to complete the joke presented by Rackman.  Entry is free to any Elbowroom customer (as named on the bottom of the invitation email) and who is an Australian resident.  Entries must be submitted electronically using the electronic form provided by Elbowroom.  Only the first entry made per entrant is accepted – one only entry per person.
Each entrant will go into the draw and will have a chance to win the prize offered.  If the winning entrant's answer (punchline) matches Rackman's punchline, Rackman will make a donation of $50 to an approved (by Elbowroom) Australian registered charity (registered with the ACNC) as nominated by the winner.
Closes: 30th September 2014
Drawn by: 5th October 2014
Published: 7th October 2014
Issued (posted) by: 14th October 2014
Game Terms and Conditions 
This game is being conducted by Mark Althaus, Director of Elbowroom (Aust) Pty Ltd (The PROMOTOR)
Participation in this game is deemed acceptance of these Terms and Conditions and of the terms and conditions applying to third party prize facilitators including the use of vouchers, bookings, attendance and validity dates.
Initial prize value is approximately $80. Any ancillary costs associated with redeeming the prize are not included.
Supplementary donation value is $50.  Where the supplementary donation applies, and where the winner does not nominate an approved or registered charity, the promoter will make the donation to Salvation Army.
Only current (as at time of draw) Australian residents are eligible to enter.  Entrant must be an existing customer contact on the promoter's data base and in receipt of the promoter's email addressed to them.  Management and Staff of the promoter, associate entities and their immediate family members are not eligible to enter or to go into the draw.
Valid entries must include first name, surname, email address, contact phone number and any other mandatory form entry. Incomplete or indecipherable entries will be deemed invalid.
Entries close at midnight on the above first section date labelled "Closes:" and the winner will be announced (published) on our website within 5 working days of closing. Winner will be notified by email and/or text message prior to the published date. Prize will be issued by mail and sent to the winner's nominated postal address within 5 working days of the published date.
The winner will be randomly determined by an Elbowroom computer data system process.
The winner's name will be posted on the promoter's website following the draw.
Where the winning entrant cannot be contacted through reasonable efforts before the announcement date, the game will be redrawn within 7 days of the announcement date and above notification dates will be reissued on our website.
All entries submitted become the property of the Promoter. Entries will not be returned to any entrant. As a condition of entering this game, each entrant licenses the Promoter to use their entry in any media for an unlimited period for any reason including but not limited to future promotional, marketing or publicity purposes. Each entrant warrants to the Promoter that each entry submitted is an original literary work of the entrant that does not infringe the rights of any third party. Entrants agree to indemnify the Promoter against all costs and claims by third parties arising from a breach of this warranty. Entrants consent to any use of their entry which may otherwise infringe their moral rights pursuant to the Copyright Act 1968 (Cth).
Entrants consent to the Promoter using their name, likeness, image and/or voice in the event they are a winner (including photograph, film and/or recording of the same) in any media for an unlimited period without remuneration for the purpose of promoting this game (including any outcome), and promoting any products manufactured, distributed and/or supplied by the Promoter.
The Promoter collects personal information in order to conduct the game and may, for this purpose, disclose such information to third parties, including but not limited to agents, contractors, service providers and prize suppliers. Entry is conditional on providing this information. The Promoter may, for an indefinite period, unless otherwise advised, use the information for promotional, marketing, publicity, research and profiling purposes, including sending electronic messages or telephoning the entrant. Entrants should direct any request to access, update or correct information to the Promoter. All entries become the property of the Promoter.
The Promoter accepts no responsibility for any tax implications that may arise from the prize winnings. Independent financial advice should be sought.
The promoter retains full rights to alter any prize or condition of this game at any time without notice to entrants or website and can disqualify any entrant before or after the draw, while remaining in accord with the Queensland Office of Gaming Regulation.